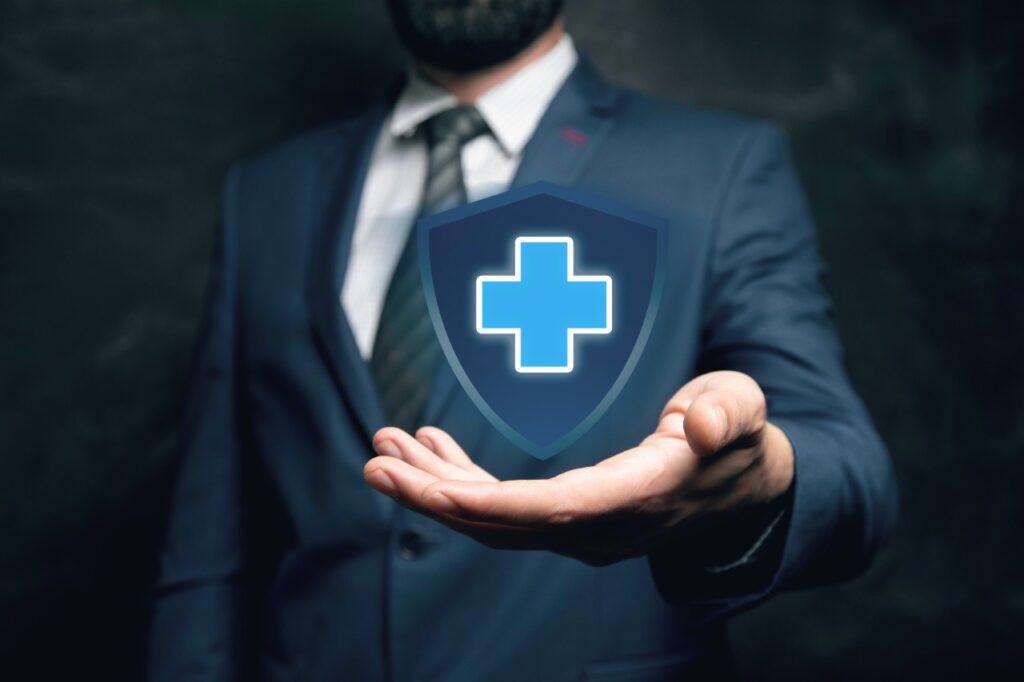 Patients, employees, and members of the public are all protected by Hospital Security Guard Services Punjab. In addition to this, it controls the flow of vehicles on the grounds of the hospital. The provision of solace, care, and medical attention to those who are ill makes hospitals very busy locations. Thousands of people go here each and every day.
It is difficult to identify any antisocial members in the gathering and to anticipate the actions they will do. Even in hospitals, unanticipated and unwanted occurrences such as thefts, disputes, and loud scenes may nevertheless take place. The Hospital Security Guard is responsible for preventing any security breaches and addressing any disturbances that may occur inside the hospital. This ensures that the day-to-day operations of the hospital may continue as usual with no disruptions.
They are in charge of ensuring the well-being of everyone at the medical facility, including the employees and patients, as well as the physical assets. Infrastructure is very necessary for the efficiency of any security service.
The following are some prerequisites that must be met in order for you to successfully fulfill this role:
On the ground level, there should be both a security office and a control room. In order for the hospital security guard to carry out their duties effectively, they need to have access to both a communication system and CCTV monitors. Enclosures that provide both protection from the elements and privacy for those being searched at checkpoints should be installed at guard stations that are exposed to them.
Organizational Structure as well as Personnel
It is necessary for there to be a security officer in charge of the Security Service. They need to have previous expertise in security processes and tactics, in addition to having received adequate training. People who work as supervisors and security guards are expected to be serious adults who have received extensive training. They should also have female staff members to regulate, frisk, and manage female staff members and guests. The needs for staffing will be determined based on the size of the facility as well as the number of roles that need to be filled. Many times, it has been shown that it is not advisable for management to save money by employing people of a lower quality or with inadequate strength.
Since we are a security firm, we are familiar with the needs of customers, and as a result, Night Vision Security is able to provide the most reliable Hospital Security Guard Services Punjab.
If the service is going to be outsourced, the contractor should be compelled to present a police verification certificate for each individual worker. It is recommended to have supervisors for outsourced workers in order to guarantee that they are adhering to the rules of the hospital.
The ability for security personnel stationed at various locations to communicate with one another (through walkie talkies, mobile phones, intercoms, and whistles), enough lighting for security purposes, torches, and other similar items, are all needs that must be met.
Cameras used for surveillance that are of a high grade might be beneficial
They may be installed in key locations, which provides the security officer with the ability to keep an eye on a number of critical zones all at once inside the medical facility. Not only are they helpful in the fight against criminal activity, but they also contribute to the process of identifying those who commit crimes. Hospital Security Guard Services Punjab are subject to a prerequisite with the same meaning. In addition to that, they are required to install metal detectors for screening visitors and mirrors for inspecting beneath cars.
A security handbook that details all elements of hospital security, including those for employees, patients, and property, need to be kept on hand at a medical facility.

They are responsible for preventing criminal activity and injury to hospitals, their property, their personnel, patients, or the general public.

It is the duty of security personnel to bring to justice anybody who is caught in the act of criminal activity and to report their findings to higher-ups. In addition to this, they keep the individual from running away until the police come and then give them over to the authorities.

They are not permitted to attack or penalize the subject in any way, with the exception of situations in which they are acting in self-defense. However, they are permitted to try to extract as much information as they can from the suspect. It is against the law to illegally hold those who are under suspicion. III. They need to maintain a respectful demeanor while being forceful. A great number of individuals who are ill or in pain pay frequent visits to hospitals out of concern for the wellbeing of their loved ones.
An eagerness to take in new information
You may not have hired this security guard for his first job, but here at Night Vision Security, we understand the tasks and responsibilities of Hospital Security Guard Services Punjab. It is essential to staff a hospital with security guards who possess a diverse set of abilities, many of which should have been obtained through previous work experience. You may anticipate that he will be able to execute a variety of duties due to the fact that he has likely gained experience in a number of different fields. During his time spent in these fields, he was likely forced to develop a certain set of talents. The ability to use a computer and the physical stamina necessary to carry out duties connected to security are both included in this list of talents. Don't be concerned about any of these Hospital Security Guard Services Punjab.
Develop your people's abilities more
The ability to communicate with other people is an example of a soft skill. These softer skills are very necessary for a security guard to have while working in hospitals. In order for him to effectively interact with patients and colleagues, he must possess this competence. When thieves try to take advantage of the circumstance, the Hospital Security Services should also be able to apply this talent. As a result of having an awareness of the aforementioned needs, Night Vision Security is able to provide highly competent and well-trained security personnel. We are renowned as one of the finest and top security firms in Punjab since our guards are extremely good at their jobs, and as a result, we provide the best Hospital Security Guard Services Punjab.